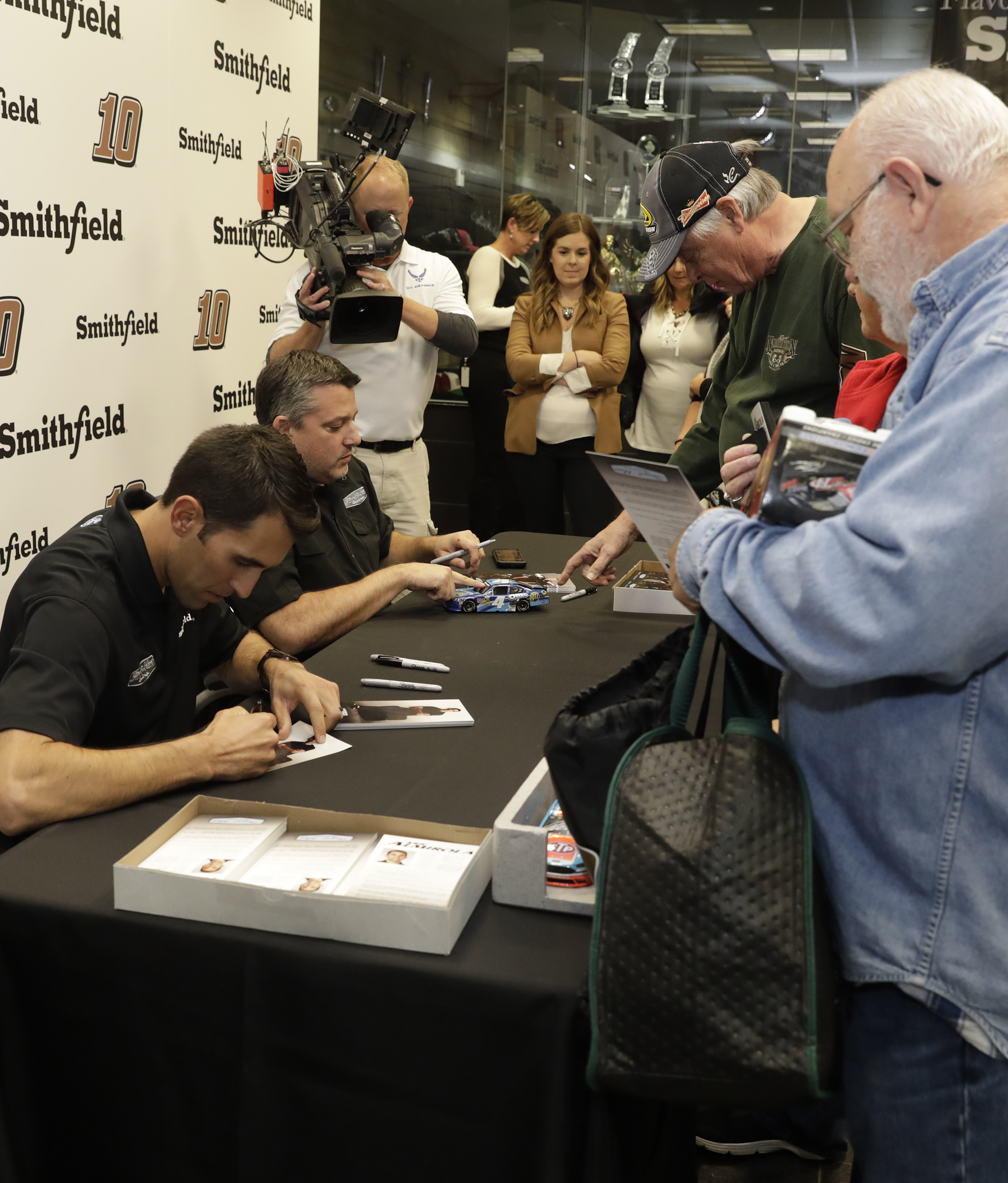 Autograph Request Guidelines
Please send Aric Almirola Autograph Request to the following address:
Almirola Motorsports Inc.
Attn: Autograph Request
631-300 Brawley School Rd
PMB# 308
Mooresville, NC 28117
Aric Almirola will do his best to honor the autograph requests from all of his fans. However, due to the large number of requests, it is necessary to follow our request guidelines. Please respect and follow the guidelines listed below.
Please also note that due to the large volume of incoming mail, items do occasionally become separated from their envelopes or packaging. There are also occasions when mail does not make it to the correct destination. We can not be held responsible for missing, lost or unreturned items.
1.) In order for us to return your item, include an addressed, stamped package. IF YOU DO NOT INCLUDE A RETURN SHIPPING METHOD YOUR ITEM WILL NOT BE RETURNED TO YOU. NO personal checks, cash or money orders will be accepted.
2.) We will honor requests for autographed driver postcards AS LONG AS SUPPLIES LAST. The limit is ONE per person. Please send a self addressed 8"x10" or larger envelope Note: 9″ x 11″ envelopes do require additional postage for delivery. (More postage is required for international mail). IF YOU DO NOT INCLUDE A RETURN SHIPPING METHOD YOUR ITEM WILL NOT BE RETURNED TO YOU.
3.) Neither Almirola Motorsports Inc.  nor any of its affiliated parties, can guarantee the safe and/or timely return of any autograph request. By submitting an autograph request, you do so at your own risk.
4.) All autograph requests are limited. You may submit TWO requests per household per year.
5.) Be aware that Aric is unable to secure the autographs of others. Such requests will be returned unsigned.
Thank you for following these guidelines.
*Please note* The request for autographs has increased dramatically in volume, sometimes items do get separated from its packaging and we truly apologize if this happens. Almirola Motorsports Inc.  is not responsible for any shipping damages or lost items.
Thank you for your support.
For AricAlmirola.com website issues please send an email to the following address: web@aricalmirola.com